One thing that's common in leaving groups like my former one is that, in leaving, people have to rebuild everything they believe. They have to sort through what the group taught, what they agree with and what they don't, what others teach and what they can accept as safe and true… it's a lot to process, and many of us want to process it all fairly quickly. It leaves us in a state of not knowing what we believe… We disagree with the unhealthy group on a few points (ie that if we don't attend their church we're going to hell) but don't know what we do believe on other points (certain staunch beliefs on things like baptism, worship styles, and communion were very much ingrained in me at my former church and were difficult to study out and accept others' beliefs on).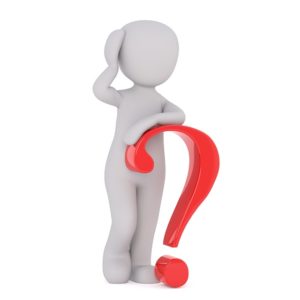 Thankfully, there have been people I could safely pose questions to. "OK, my former church taught _____. Why do you teach _______?" has been a common theme. Another has been, "That word/phrase doesn't mean to me what it does to you. Please explain what you mean without that term." When I don't have answers to these questions, I start getting depressed sometimes. I don't want to pray and don't want to go to church. I want to run far away from all of it. When someone takes the time to explain what they mean, and then change their wording slightly, the fear lessens dramatically. When I'm allowed the time to work through things and come to my own conclusions, when those conclusions are accepted, I am relieved. In those times I grow.
I'm guessing sometimes we know what we believe, but we haven't realized it yet because we still see how much we have to sort out, how far we want to go, rather than how far we've come. And sometimes we just need a little definition and space to see things in a different way and to gain a healthier understanding.