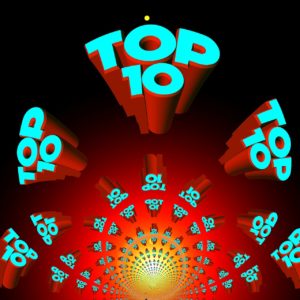 This is for those interested in seeing the top ten read blogs from September 2016. I didn't start doing this until October, so I thought I would try and backtrack some.
The blog section of the spiritual abuse website had 5066 visits, with 2317 being unique. At present, most of the referrals have still come from Facebook, Twitter and search engines. If some who have similar blogs or websites would be so kind as to link to us, it would help increase our exposure. Also, sharing the blogs and/or commenting on them are also helpful and encourage the authors.
Below are the top ten read posts for the month. Thanks so much to all our readers and authors!
She's Got The Look (Of Salvation)  – author John.
Cultic Pseudo Personality – author ThereIsLife.
The Few, The Proud, The… – author Lois.
Religion or Christ? – author Nancy.
It Is The Pastors Who Must Give Account…Of Themselves! – author Lois.
#WhyILeft Fundamentalism, Part 3 – author Eleanor.
#WhyILeft Fundamentalism, Part 1 – author Eleanor.
Living for God should not be so hard – author RandomThoughts.
Leaving An Unhealthy Church #5: Don't Listen To The Gossip – author Lois.
Leaving an Unhealthy Church #6: How You Are Treated – author Lois.