I attended a funeral and the speaker who was giving the eulogy spoke about life being just a dash between birth and death and what we did in that dash was our life. He continued to speak how this person, with a great servant's heart, had made the dash of his life matter.
Long after I left the funeral I thought about that dash of life and a servant's heart. I knew when I was a member of my United Pentecostal church, my heart was not of a servant…and my dash of life, well it was basically empty. I participated in the church and was involved but It seemed everything was so controlled and focused on the pastor and how to serve him and the church, that there wasn't time left for anything else.
Oh I did my duty by working in Children's ministry, Puppet ministry, Ladies ministry, Choir and Drama ministry. Then there was cooking meals for visiting ministers and for fund raising, making and selling peanut brittle, along with the church cleaning, yard work and on and on.
I was a working mother of two but was expected to keep a spotless house because you never knew when the pastor would show up with his white glove, checking the top of your refrigerator for dust. If any was found you became Sunday morning's sermon. It was always titled "Cleanliness is next to Godliness" Jude 2:2. Yes the scripture doesn't exist but the burning hell bent sermon did.
Things changed a little when my ex-husband pastored a church. I didn't have to worry about the white glove test anymore but my duties expanded to include administration, section ladies leadership, and anything else that needed doing. Plus I was still a working mother and trying to be a good mother to my children and attending all of their activities and seeing to their needs. Whew! Just thinking about it all still makes me tired!
I hardly had time for prayer and bible reading but my heart hungered after his word so I would start my days at 6 am and end it with prayer and bible study at 1-2am. And it was during one of those 1am bible studies that I really read the words of Jesus and realized I wasn't doing what he saw as important…..
"Then the King will say to those on His right hand, 'Come, you blessed of My Father, inherit the kingdom prepared for you from the foundation of the world: for I was hungry and you gave Me food; I was thirsty and you gave Me drink; I was a stranger and you took Me in; I was naked and you clothed Me; I was sick and you visited Me; I was in prison and you came to Me.' "Then the righteous will answer Him, saying, 'Lord, when did we see You hungry and feed You, or thirsty and give You drink? When did we see You a stranger and take You in, or naked and clothe You?

And the King will answer and say to them, 'Assuredly, I say to you, inasmuch as you did it to one of the least of these My brethren, you did it to Me." – ‭‭Matthew‬ ‭25:34-38, 40‬ ‭NKJV‬‬
I sat there, so very tired and tears rolling down my cheeks and realized I was very busy with "church work" but was it Kingdom work? According to Jesus' words I was not doing His work. My life was just a dash between two dates, nothing spectacular. With all the busyness my heart remained empty of servant hood.
It wasn't long after this that my husband abandoned ship….from God, the church and me. My life totally changed in a moments notice. I moved and found a job, went back to college to finish a degree in accounting and worked as a tax accountant for the next 14 years.
But I couldn't get away from the words of Jesus and the dash of life and how I desired that servants heart. I so wanted my life to be more than just a dash. I wanted people to know I'm His child and a servant to others. I wanted to serve that glass of cold water and prepare food for the hungry, visit the sick and those in jail and to give a home to the homeless.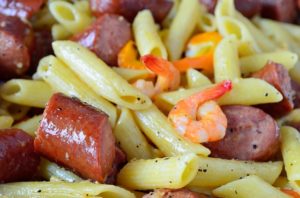 So I started cooking and bringing the food to work and sharing it with the other employees during tax season when we were working 10-12 hour days, 6 days a week. It was a start and we were all hungry.
Then I found a very healthy church full of Jesus' love and the teaching of having a servant's heart has blessed me more than anything else. I have been blessed with a servant's heart and now feel like my life is more than just a dash…that in some small way I can make a difference.
From doing all that cooking and sharing it at work I was able to share recipes and teach some of them how to cook. I didn't realize I had touched so many until I retired last year and received phone calls and emails of how I helped so many. I know it wasn't me but Jesus touching them through sharing a meal I prepared.
I have an older lady living with me now because she was homeless and living in her car. She goes to my church and none of us knew she was homeless. She had lost her husband and couldn't afford their apartment anymore so she put her stuff in storage and her name on the list for senior housing. And slept in her car. When I found out what she was doing I brought her home with me. That was almost three years ago and she is still with me. She now has enough money to live on and she contributes to the household needs. It took so little to give a home to a homeless person.
I am not writing this for any praise, I'm just sharing how easy it was to add to my dash of life. When I was UPC…my heart was not of a servant…and my dash of life was so empty. But through Jesus' love and the teachings from a healthy church…I have been blessed with a servant's heart to serve people and to serve them anywhere.
My workplace, a soup kitchen, giving a book to an inmate in jail, an elderly woman grieving the loss of her husband …and home. It takes so little to make a difference and in some small way know that my dash between two dates will be more than just a dash.