In my last post in this series, I covered the basic cost of being licensed in the United Pentecostal Church. We discovered that besides the yearly national fees of $374, $386 or $398, each minister must also pay money to the district in which they live. Using Indiana as an example, if one held local license, it would cost them a minimum of an additional $480, making the total cost per year of their license $840.
In addition to the above, the UPCI approved a change in processing payments of membership dues and this started to be implemented in the last quarter of 2016. If a minister does not pay annually, but pays quarterly or monthly, a small fee is now added to each payment. This will cost many ministers additional money, though it isn't significant.
Now let's look at the expense of purchasing books and videos in order to obtain the initial license or to move up to the next level. (There are three levels: local, general and ordained.)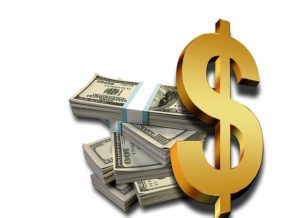 As of January 2017, a new reading requirement list was released as well as implementing video requirements. Each video course costs $35 and ten are required per each ministerial level, thus increasing the initial licensing cost to at least $350. (You will find the cost and list here.) Not only does this increase the initial licensing cost, but since it also applies to each level, if an already licensed minister wishes to move up to a general or ordained license, it will cost them at least $350. It should be noted that these are not yearly costs, but one-time charges.
You may compare the current reading requirement with what was required starting in 2012. Without considering the cost of the Manual, it was $157.59 for a local license, $143.94 for general and $111.55 for ordination. So with this new change in 2017, the UPCI more than doubled the cost for each level.
The reading requirements are nothing new, though they periodically change the list. I am uncertain if this requirement goes back to their starting days. One thing that has changed is that now all the reading material is produced by the UPCI and their authors, whereas years back they would include something written by those outside their group and even by non-apostolics. The Words and Works of Jesus Christ by J. Dwight Pentecost used to be one of them. In the past they also sometimes let you choose one book out of several in a category. With them requiring only their books and videos, one gets indoctrinated by only one view of the various subjects. The UPCI also makes more money by keeping everything in house. Consider that for a local license, four of the ten courses are all the thoughts of David Bernard, the current UPCI General Superintendent.
The video courses each come with an ebook. If someone cannot or does not wish to read books in digital format,  it would cost more than $144.91 (one book price hasn't been released) to purchase all the books for a local license. For a general license it is $161.90 and for ordination it would be more than $155.91 (again, one book price is pending).
If the individual must purchase physical copies of the books, the total initial cost to attempt to receive a license would be more than $494.91 for a local, $511.90 for a general and more than $505.91 for ordination. Otherwise each level would be $350.00. These figures are in addition to the yearly national and district fees should the individual be granted license. These figures do not include the cost of the United Pentecostal Church Manual, which must be read. I am no longer aware of what they charge for these. In addition, applicants must read the Bible through once for each level of license.
What does this all mean? The applicant from Indiana going for a local license, would expect to pay $1,190.00 or more than $1,334.91 (if books are purchased) for their first year and to satisfy the reading requirements. Ouch.
There is good news for the applicant who has completed at least one year of a UPCI endorsed Bible college (they only endorse their own). They do not need to complete the reading requirements, according to the 2017 UPCI Manual (Article VII, Section 2, #9). They would have already spent well more than $350 at the college. For instance, at Indiana Bible College, tuition and activity fees for one year (without room and board) cost more than $4,000.
All of this gets a little more complex as each district is at liberty to impose additional requirements of any kind in order to be considered for licensing.
While the requirements and fees have changed for those whose language is English, they did not change in 2017 for those seeking a Spanish license. The reading requirements are fewer and are considerably cheaper for those who speak Spanish, plus they do not have to view videos and take the accompanying tests. The present costs are $76.01 for local, $37.53 for general and $24.30 for ordination. Compare those with it costing at least $350 for those whose main language is English. That is not very balanced.
Should a minister fall behind in payment of either national or district fees, license will be revoked or suspended and they may need to reapply and meet with the district board to get it back.
In the next segment, the licensing application and its changes will be covered.
United Pentecostal Church Manual Part 5
United Pentecostal Church Manual Part 4
United Pentecostal Church Manual Part 3
United Pentecostal Church Manual Part 2
United Pentecostal Church Manual Part 1