Every so often I check Amazon to see if they have new material related to spiritual abuse for sale. I did so this week and became irritated when I saw the write up for the book, Spiritual Abuse in the Church, by Angela R. Williams.
This book was written to invite all who have left a church or an abusive Christian group to return to the body of Christ. Stop blaming God for what people did. You can then share the freedom experience with others through testimonies of forgiveness, grace, and love provided by the Savior; as you move forward in your walk with Christ.
Did you catch that? Leaving an unhealthy church does not mean we left the body of Christ. Since the Holy Spirit has placed believers into one body, leaving any church or religious group does not change our place in the body of Christ. We have been born from above and not by any church or group. One can never set foot inside a church building and still be in the body of Christ. While there are those who leave and are afraid that they are lost (due to the fear permeated teachings of their former churches), this has no bearing on whether or not they are in the body.
Second, not everyone who leaves blames God for what people did. Yes, some have difficulty separating the two, especially at first. However, not all who exit spiritually abusive churches go through this. I am one who did not. Those who do experience this need time to sort through their experience and the teachings. Telling them to just stop blaming God does not accomplish this.
I have to say I wasn't surprised when I looked into the author of this book and discovered they are a pastor in a Pentecostal type church and believe in coverings (another church is their alleged covering). Too many of these churches place the blame on you when things happen (or don't happen). Too many of these stress the thought that not attending their church services is "forsaking the assembling" of believers.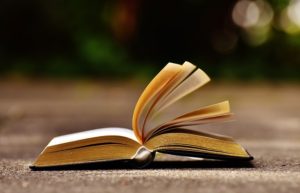 We don't need books on spiritual abuse which pressure people to become involved in another church or equate their leaving an unhealthy one to leaving the body of Christ. People need time to start healing and recovering and sort through the myriad of issues involved. If they jump right into another church, before getting to a certain place in their recovery, they may find themselves in another unhealthy group.
There may be some helpful things in this book but I won't be discovering them due to the paragraph quoted, which is from the back cover. It doesn't cause me to be hopeful that it would be very helpful.