It's the Bible, right?  It's a church, how wrong can it be?
I think the most insidious thing about beginning my Christian life in a United Pentecostal Church is all the things I missed out on – the pure joy of knowing Jesus Christ as my Savior and the goal of the Christian life, which is to grow up in Christ, go on to maturity.  I missed out on knowing all the treasures that I have in my new identity in Christ – I am deeply loved (John 3:16), completely forgiven (Ephesians 1:7), totally accepted (Ephesians 1:6), and complete in Him (II Peter 1:3, Colossians 2:10).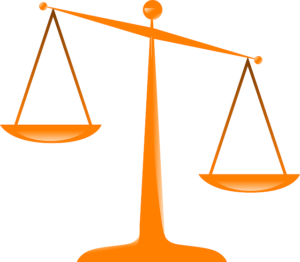 So when the trial came fourteen years later, I wasn't equipped.  I was still an infant.  I remember saying to members of my family, "I thought trials were supposed to make you better."  I felt I was growing worse by the day.  I was crying out for help but there wasn't any.  All those black dots on the map, I was one of them.  All I knew was, I must have done something wrong, I was bad.  God was getting back at me; I had been weighed in the balance and found wanting (one of the pastor's favorite sermons).  This was the kind of God I learned.  Why had God zeroed in on me like one of those dots to be pinpointed like a destination on a map?  I had no truth to cough up, no words of wisdom to hang on to; it was just me, singled out for the trial of my life.  And I failed.  I didn't draw closer to my faith.  Wait, Faith?  Faith, they didn't even call it faith; faith was just a word to describe what you needed more of to see miracles, it was one church service to the next, one emotional high to the next.  It was faith in – faith, an outer garb, and in a man and his church.  Faith was not the very word used to describe this marvelous salvation in which we stand.  There was no substance, no solid ground to stand on.  Instead of standing, persevering, I just wanted to run, to do whatever it took to get out of the trial.
It would be two more years before I would leave the UPC and twenty more before I would leave the last vestiges of the scars that it's false doctrine would leave on my heart and mind.
Count it all joy, my brothers, when you meet trials of various kinds, for you know that the testing of your faith produces steadfastness.  And let steadfastness have its full effect, that you may be perfect and complete, lacking in nothing.   James 1:3-4