Continued from Part One.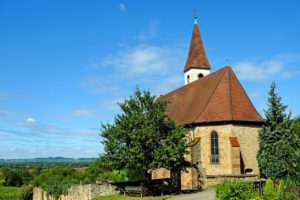 It wasn't just one thing that made me decide to leave as I mentioned yesterday, it was a compilation of many.
Alright back story time. I grew up in a "holiness" church. Translation: any and everything will result in loss of salvation and send you to Hell. Things like fish net pantyhose, men with no ties on their shirts, crossing your legs in church for women, and popping your fingers because that is what the worldly people did to worldly music. Literally any and everything was a sin. Sin too many times and God would get tired of you and you would be "turned over to the devil." All hope was lost at that point. You could have very well been bff's with the Anti-Christ at that point. The list could go on and on.
Growing up my mother wouldn't even participate in just everyday conversations at times because that would result in loss of salvation. I remember one time she yelled out in fear and anger "I'm not worried about those people I'm just trying to stay saved." The reason for the outburst, my dad had just asked her if she remembered an old friend.
The deal is this "holiness" group was not Apostolic Pentecostal aka Oneness Pentecostals. They were/are Trinitarians and believed in Matthew 28:19 literally. However, they were saved and we believed we were too at that time. They spoke in tongues, prophesied, danced in the Spirit, dressed and looked the part of UPC standards and obeyed the pastors every word.
We left that church for a time and started attending an UPC church across town, you know those Jesus only people. They did all the exact same things we did at our old church except for the "3 step salvation part." I was only six at the time but I adored that little church. We didn't stay there long though and I never knew why. So off we marched back to the Trinitarian holiness church. For the most part that was my religious upbringing. The upbringing of fire and brimstone, blink twice and burn in hell, "God ain't playing with y'all", once saved barely saved, doubt your salvation every second of the day upbringing. How did I cope with it at the tender age of 2 till I could escape, suffer through a lot of psychology damage. It wasn't until later in life I realized how catastrophic my view of God was.
When I was fifteen we decided to leave that church and organization for good. We visited another little UPC church in our town. They quickly let us know we had not been in the "truth."
To be continued……